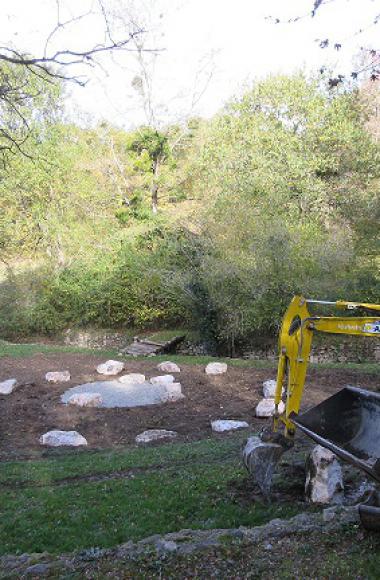 TRAIL PLANNING AND VALUATION OF the prehitoric shelter

The development of the prehistoric past of Aurignac, eponymous site of the Aurignacian, was conceived in a global approach, with one hand, the construction of a new museum of prehistory and secondly the development of the trail and enhancement of the archaeological site founder, prehistoric shelter.
The development project was developed in consultation with State services in charge of heritage preservation, the Departmental Service of Architecture and Heritage and the Regional Archaeology Service. A Toulouse company was recruited as part of a tender for the realization of panels and signage.
The public will soon discover this land by walking in the forest, along the hiking trail. An original way to extend the museum through a course respecting the beauty of the environment, such as a rise in time, a "return to the origins".