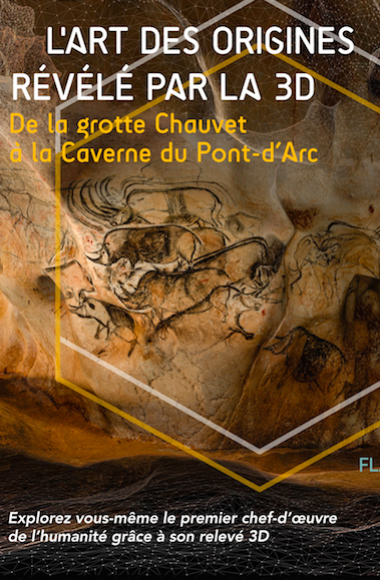 From  aPril 9 TO  october 30, 2016

"Art of the origins revealed by 3D. From the Chauvet cave to the Cave du Pont - d'Arc "

a new exhibition in the museum! 
This multimedia exhibition reveals, through the cavity of the original 3D recording, the earliest known drawings of humanity, masterfully realized  36,000 years ago
on the walls of the Chauvet - Pont d'Arc, in Ardèche.
Each exposure panel consists of images, text and digital extension. They allow to admire the beauty of this cavity and simultaneously transmit an educational message.
With an original interactive device, simple and innovative, visitors explore the cave itself, thanks to an iPad or a smartphone and a free app. A unique way to enter the cave!